This self-directed course features content from the Knight Center for Journalism in the Americas' massive open online course (MOOC) titled "Explain this! How explanatory journalism informs and engages audiences." This four-week course was taught by John O'Neil and took place from January 16 - February 12, 2023.

 The course materials are broken into four modules, along with an introductory module:
We encourage you to watch the videos and review the readings. The course materials build off each other, but the videos and readings also act as standalone resources that you can return to over time.
We hope you enjoy the materials. If you have any questions, please contact us at journalismcourses@austin.utexas.edu.
Meet the Instructor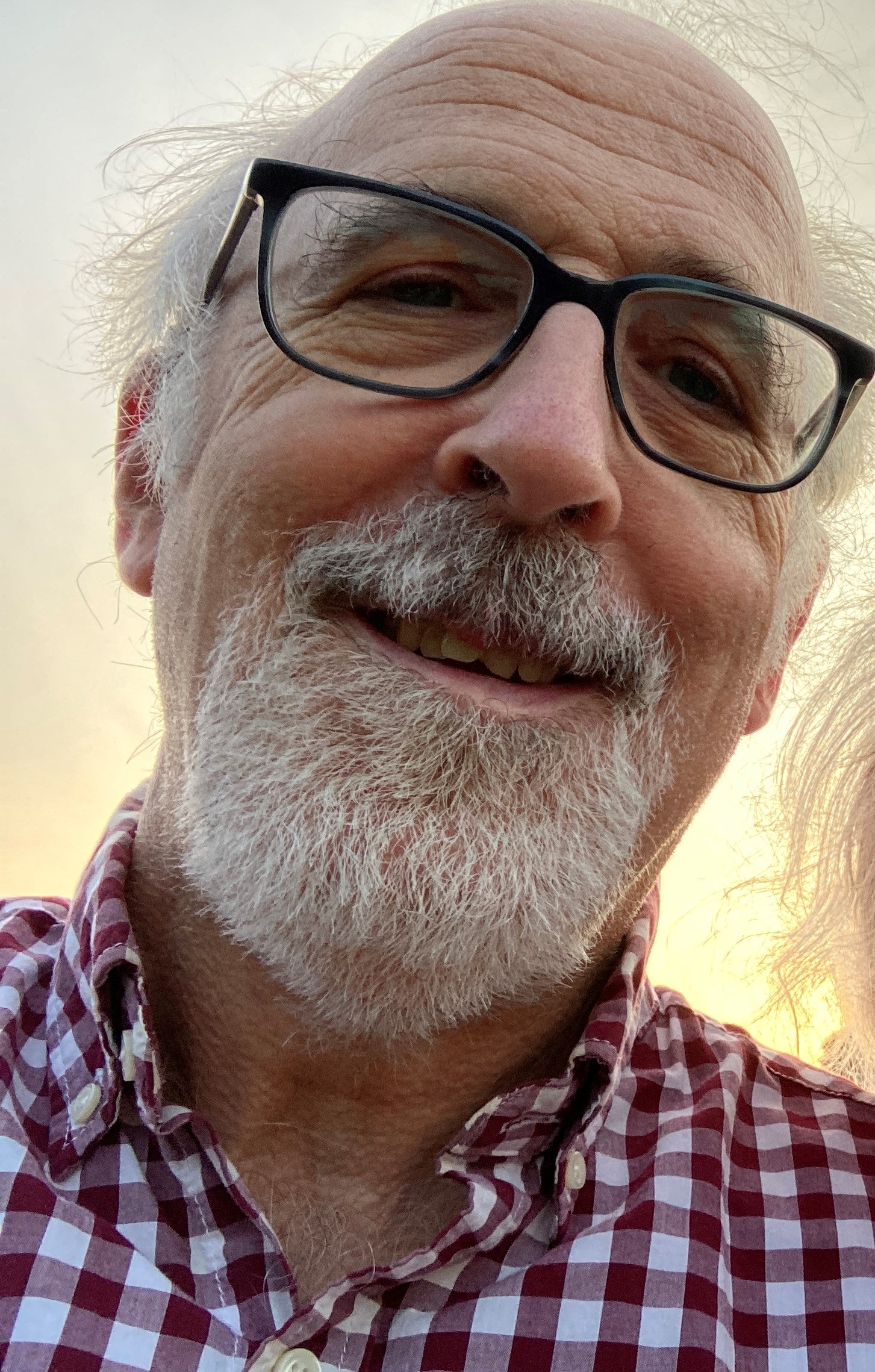 John O'Neil is an editor with Bloomberg News in New York City. He joined Bloomberg in 2013 to help develop new formats for explanatory news there and has been a member of the QuickTake team ever since. QuickTakes draws on the expertise of Bloomberg's 2,700 member newsroom to produce readable, authoritative pages offering background and context on topics ranging from volatility in global bond markets to Xi Jinping's rise to power and debates over the regulation of cryptocurrencies. In addition to appearing on the Bloomberg Terminal and Bloomberg.com, QuickTakes are syndicated worldwide, are collected into print editions twice a year and are the basis for many Bloomberg News videos.
Before joining Bloomberg, John spent 24 years at The New York Times, where he was an editor on the metro, Washington, special sections and news desks before leading the development of Times Topics pages into an online current events encyclopedia. In addition to editing, he wrote over 800 bylined articles for the Times, primarily on health, science and education.
In 2004, his first-person essay about his son's autism was the capstone of a series the paper nominated for a Pulitzer prize in explanatory journalism. In 2009, an album of original songs about autism for which he wrote the lyrics was released featuring performances by Jackson Browne, Dar Williams and Teddy Geiger, among others.
John graduated from Yale University with a degree in history in 1979; his first reporting was done for the Associated Press in Nigeria and Ghana. He lives in Brooklyn with his dog, Pablo, and has three sons, who live in Jersey City, Western Massachusetts and Washington, DC. He is currently working on a graphic novel about Niccolo Machiavelli.
Introduction Module: What is explanatory journalism?
In the introductory module, you will get an overview of the course structure. After watching the welcome video, please explore the rest of the introductory materials, including the syllabus and recommended readings.
This module will cover:
What is explanatory journalism?

What "everybody knows," leaving readers "kind of" informed, and misinformation

What background, context and analysis are and what they can do

The history of explanatory journalism and its role in the newsroom business model
Guest speakers:
Margaret Sullivan

, professor of journalism at Duke University, former media columnist at The Washington Post and public editor of The New York Times

John Wihbey, associate professor of media innovation and technology at Northeastern University
Introduction
1. Welcome video
2. Course syllabus
3. Interview with Margaret Sullivan
4. Interview with John Wihbey
Readings
1. Why being a journalist is like life with a toddler – thoughts and definitions for explanatory journalism, by John O'Neil [John O'Neil, Bloomberg News]
2. Biden Signs Legislation to Avert Rail Shutdown [Claire Foran, cnn.com]
3. How an Arcane 96-Year-Old Law Stopped the Rail Strike[Chris Isidore, CNN Business]
4. The Freight Rail Labor Dispute Was Never About Sick Days [Aaron Gordon, Vice.com]
5. Hell and High Water" (text version) [Neena Satija, Kiah Collier, Al Shaw and Jeff Larson, The Texas Tribune and ProPublica]
Module 1: What needs explaining? What are our tools?
Readers today have access to more news and information than ever before. But with that torrent of content comes new challenges for readers in understanding the news – and for journalists, an ever-greater emphasis on making the news understandable. Explanatory journalism comes in a wide range of forms and formats, from brief asides in breaking news stories to multi-part standalone enterprise series, and in podcasts, videos and graphic presentations, as well as stories. Here we'll start to look at what readers need and the tools you can employ for meeting them.
This module will cover:
Two traps: familiarity and expertise.

Why there's no such thing as a dumb question – from you or your readers

How to see what's missing in a story

Why what needs to be said depends on who's listening – understanding your audience

The range of formats

Guest speakers
Video Classes
Readings
5. What is Germany's 'Reichsbürger' movement? [Rina Goldenberg, DW.com (in English)]
6. Germany Far-Right Groups Becoming Increasingly Organized, a Historian Says [Mallory Yu, NPR]

Optional Resources
1. How to Get Published [Kate Dwyer, The New York Times] (Free registration may be required)
2. Childbirth in Venezuela, Where Women's Deaths Can Be a State Secret [Julie Turkewitz and Isayen Herrara, The New York Times] (Free registration may be required)
3. Why Do You Hate Me? A Brown Woman Talks to a Former White Nationalist [S. Mitra Kalita, CNN.com]

4. What We Learned Registering Thousands of Our Neighbors for Vaccines [Mitra Kalita, Epicenter-nyc.org]

5. Cold Opening – Whitewater Explained [Saturday Night Live cast]
6. Whitewater Investigation's Focus: Another Tangled Arkansas Deal [Michael Wines, The New York Times] (Free registration may be required)

Module 2: Explaining within the news
The basic unit of journalism is still the news article. Here's where we'll talk about figuring out which elements of a news story need explanation and which don't, and what needs a lot of clarification or just a little. We'll look at ways of crafting brief explanatory asides and at how to weave bigger explanatory chunks into a piece without bogging it down, as well as where to find the information you need on deadline.
This module will cover:
Spotting and filling in holes within articles

Getting at the "nub" – the thing that's hard to explain

Explanations on deadline

The different challenges of explaining something you know well vs. things you don't know much about
Guest speakers
Video Classes
Readings
Module 3: Sidebars and standalones
A lot of topics are hard to explain fully within a breaking news story. Here's where we'll look at the range of tools and formats at your disposal. We'll talk about explaining a specific aspect of the news in depth or putting the news in a broader context, how to gather the material you need, create a structure that's easy for readers to follow – and avoid "hand waving." Explainers can and should convey a range of points of view, and can be an important tool in fighting misinformation. Done right, explainers can also be reusable – what can be called persistent content – and can save you and your colleagues work in the future.
This module will cover:
Choosing between formats such as Q&A's, buzzwords, scorecards, listicles, plus podcasts and video

Micro vs macro – digging in on one point or broadening the context

Creating an outline and filling in the blanks

Capturing a debate

Fighting misinformation

How to create and reuse evergreen or persistent content

Guest speakers
Mary Childs

, co-host, NPR's Planet Money, author of The Bond King, a biography of Bill Gross

Lisa Beyer, QuickTake editor at Bloomberg News, former foreign editor and Jerusalem correspondent, Time Magazine
Video Classes
Readings
5. Distressed Retailers Scour Loan FIne Print for Debt Tactics [Jodi Xu Klein, Bloomberg News]
6. In Finance, 'J. Crew' Is a Verb. It Means to Stick It to a Lender [Peter Coy, Businessweek]
4. J. Screwed [Amanda Aronczyk and Mary Childs, Planet Money (transcript)]
7. The Arc of the Covenant [Mary Childs, in Off the Run/substack]
8. What's Wrong? [planetmoney, TikTok]
9. What the End Game for Crypto Will Look Like [Edward Harrison, Bloomberg News]
11. Why Tether and Stablecoin USDT Have Become a Big Crypto Worry [Emily Nicolle, Bloomberg News]
Module 4: Longform and enterprise
Not everything is a sidebar! Explanatory articles or series can stand on their own -- and can have tremendous impact. We'll talk about how sometimes the most powerful pieces are those that convey to a broad audience the things that "everybody" knows – everybody who's up to their ears in the subject, that is. Here's where we'll talk about narrative techniques and incorporating data and graphics. We'll also discuss how social media can be used both as a reporting tool and to promote finished work to a broad readership.
This module will cover:
Choosing subjects – what needs deep explaining? Who are you explaining it to?

Structure and narrative technique

Researching a deep explanation

Incorporating data and graphics

Making use of search and social media
Guest speakers
Video Classes
1. Enterprise Explanatory Journalism
2. Course Overview and Final Thoughts
3. Interview with Zach Mider
4. Interview with Thomas Lin
Readings