This resource page features course content from the Knight Center for Journalism in the America's massive open online course (MOOC), titled "Trust and verification in an age of misinformation." The four-week course took place from April 9 to May 6, 2018. We are now making the content free and available to students who took the course and anyone else who is interested in learning how journalists traditionally build trust with an audience, how today's media environment changes the mechanics of trust and attention, and how to verify online content and forge trust with digital audiences.
The course, which was supported by the Knight Foundation, was taught by Craig Silverman, the Media Editor at BuzzFeed News. He created and curated the content for the course, which includes video classes and tutorials, readings, exercises, and more.
 The course materials are broken up into four modules:
As you review this resource page, we encourage you to watch the videos, read the readings, and complete the exercises as time allows. The course materials build off each other, but the videos and readings also act as standalone resources that you can return to over time.
We hope you enjoy the materials and share them with others who are interested in learning more about trust and verification. If you have any questions, please contact us at journalismcourses@austin.utexas.edu.
About the Instructor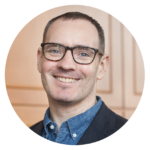 Craig Silverman is an award-winning author and journalist and one of the world's leading experts on online misinformation, fake news, and content verification. He is the media editor of BuzzFeed News where he leads a global beat covering platforms, online misinformation, and fake news. Craig previously was the founding editor of BuzzFeed Canada, and was also the founder of Emergent.info, a rumor tracking project that was developed as part a fellowship with the Tow Center for Digital Journalism at Columbia University. From 2004 to 2015 he wrote Regret The Error, a blog about media accuracy and corrections, which became part of the Poynter Institute for Media Studies and was the basis for an award-winning book of press criticism. In 2010, Craig was part of the team that launched OpenFile, an online news startup the delivered community-driven reporting in six Canadian cities. He is the former managing editor of PBS MediaShift and has been a columnist for The Globe And Mail, Toronto Star, and Columbia Journalism Review. Craig also edited The Verification Handbook and The Verification Handbook for Investigative Reporting for the European Journalism Centre.
His journalism and books have been honored by the Mirror Awards, U.S. National Press Club, National Magazine Awards, Canadian Online Publishing Awards, and Crime Writers of Canada.
Fundamentals of trust and verification
A look at how journalists have traditionally built trust, and how they've traditionally verified content.
Special guest: Jay Rosen, New York University
Video Class
1. Building trust and practicing verification
2. The ritual of verification
Interviews
3. Interview with Jay Rosen, New York University
Presentations
Understanding today's media environment
Today's media is democratized, mediated by algorithms, and easier to manipulate than ever before. We will examine how these factors challenge and change the way journalists build trust and perform verification.
Special guest: Claire Wardle, First Draft News
Video Class
1. Understanding today's media environment
2. Let's talk about misinformation
Interviews
3. Interview with Claire Wardle, First Draft News
Presentations
Readings
Verifying/debunking misinformation
Covers how to verify images, video, social media accounts, and websites. This module also offers instruction in how to track and analyze social sharing and traffic patterns of content, and how to push back against misinformation.
Special guest: Malachy Browne, New York Times
Video Class
1. Verification and debunking
2. Analyzing social media accounts
3. Investigating websites
4. Debunking best practices
5. Tracking and monitoring
Interviews
6. Interview with Malachy Browne, New York Times
Presentations
Building trust through transparency and accountability
Journalists must actively work to build trust and connections with the public, and we must also be transparent about how we do our work. Learn best practices for doing both.
Special guest: Joy Mayer, Trusting News Project
Video Class
1. Trust and transparency
2. Best practices
3. Final thoughts
Interveiws
4. Interview with Joy Mayer, Trusting News Project
Presentations