Maryn McKenna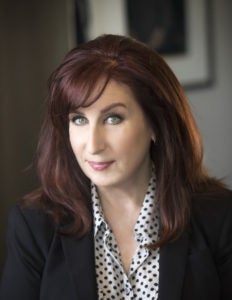 Maryn McKenna é uma jornalista independente, especialista em saúde pública, saúde global e políticas alimentares, e Senior Fellow do Center for the Study of Human Health, na Emory University, onde ensina escrita e narrativa de saúde e ciência.
É autora do bestseller BIG CHICKEN: The Incredible Story of How Antibiotics Created Modern Agriculture and Changed the Way the World Eats (em tradução livre: "A incrível história de como os antibióticos moldaram a agricultura e transformaram a forma como o mundo come"), de 2017, que venceu o Science in Society Award, em 2018, e foi eleito como um dos melhores livros de 2017 pela Amazon, Smithsonian, Science News, Wired, Civil Eats, entre outras. Também é autora dos livros premiados Superbug (Super-inseto) e Beating Back the Devil (Derrotando o mal).
A jornalista aparece no documentário Resistance Fighters (Lutadores da resistência), de 2019, vencedor de grandes prêmios nos festivais de Vancouver e Paris, e no documentário americano Resistance (Resistência), de 2014. Sua TED Talk "O que fazer quando os antibióticos não funcionam mais" foi vista mais de 1,8 milhão de vezes e traduzida para 34 línguas.
Maryn McKenna é colaboradora da WIRED e escreve para The New York Times Magazine, The New Republic, National Geographic, Mother Jones, Newsweek, NPR, Smithsonian, Scientific American, Slate, The Atlantic, Nature, e The Guardian, entre outras.
Recebeu diversos prêmios, entre eles: AAAS-Kavli Gold Award para jornalismo de revista, em 2019; John P. McGovern Award por excelência em comunicação biomédica, em 2019; Leadership Award da Alliance for the Prudent Use of Antibiotics, em 2014; Byron H. Waksman Award por excelência na comunicação pública de ciências da vida, em 2013. Foi Poynter Fellow de Jornalismo em Yale, em 2018, e Knight Science Journalism Fellow no MIT, entre 2013 e 2014. Vive em Atlanta, nos Estados Unidos.