Misinformation around COVID-19 fuels vaccine hesitancy, according to webinar panelists
A group of seasoned science journalists, communicators and health experts from around the world discussed how to improve COVID-19 coverage in a session that focused especially on combatting misinformation about the pandemic and the vaccines.
The panel discussion, moderated by Deborah Blum, the Knight Science Journalism program director at MIT, focused on how journalists should overcome challenges while reporting on new COVID-19 variants, vaccine development and medications.
During the webinar,  panelists and participants of this highly interactive session shared their experiences on how  COVID-19 vaccines are rolled out across the world. They pointed to  growing concerns about the roles that trust, belief in conspiracy theories, and the spread of misinformation on social media play in impacting vaccine hesitancy, especially in low and middle-income countries in Sub-Saharan Africa.
​​The event was organized by the Knight Center for Journalism in the Americas at the University of Texas at Austin, in partnership with UNESCO, funded by the World Health Organization and UNESCO's Multi-Donor Programme on Freedom of Expression and Safety of Journalists. Recordings of the webinar can be found on the Knight Center's YouTube page in English, Arabic, French, Portuguese and Spanish.
Most panelists expressed their convictions that vaccine hesitancy is mainly driven by misinformation and genuine concern around benefits and risks of vaccines.
Yet, the situation varies from one region to another. A new analysis shows G20 countries have received 15 times more COVID-19 vaccine doses per capita than sub-Saharan African countries.
The World Health Organization (WHO) shows that only about 8 percent of people on the continent have been fully vaccinated against COVID-19, with only 4 percent of the general African population having received a single shot. In comparison, more than 60.2 million booster doses had been administered in the U.S. as of December 2021.
Vaccines hesitancy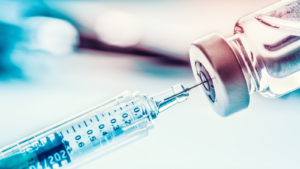 Josh Michaud, associate director of global health at the Kaiser Family Foundation in the U.S., attributed low vaccination rates to barriers in global vaccine distribution efforts.
"When you look at the regions such as Africa, you notice an inefficient and unjust global distribution of COVID-19 vaccines (…) there is [still] a massive gap between the percentage of the population that are vaccinated in low-income countries compared to higher-income nations," he said.
Yet, the COVAX initiative led by the WHO is designed to oversee the distribution of vaccines to poor countries. The latest figures from the UN agency shows that only 20 African countries have vaccinated at least 10 percent of their population. WHO estimates that it will take until May 2022 before Africa reaches 40 percent coverage.
In a move to correct these imbalances in the global distribution of vaccines and vaccination rates, all panelists were convinced that there are some logistical challenges to overcome for countries, especially in Africa and in the Middle East, to achieve vaccination coverage targets.
According to Mohammed Yahia, an Egyptian science journalist and executive editor of Nature Research in the Middle East, vaccine hesitancy in Egypt, as well as in some countries from the Middle East, was seen as a growing concern during the initial period when COVID-19 was declared a global pandemic
"For a period of time, there was very little vaccine availability and one would have to be on the waiting list that could extend for several months to get your first shot," Yahia said.
But, beyond that, according to him, poor communication around vaccines has also undermined its acceptance. Science journalists or mainstream news outlets covering the pandemic were facing many challenges to get across messages that have the ability to influence vaccine acceptance.
Combating misinformation 
Yahia also added that the other reason why people don't want to be vaccinated is linked to the healthcare community — doctors for example, who have been sharing videos on social media to tell their patients that they should not get the vaccine because it's not been tested, it's been rushed and they don't know about potential long-term side effects.
"That created a kind of fear among the population, so when availability became better, when we were starting to see some vaccines come in, a lot of people were very resistant to taking these vaccines," Yahia said. "It was quite interesting because historically there has never been an anti-vax movement, per se, in Egypt."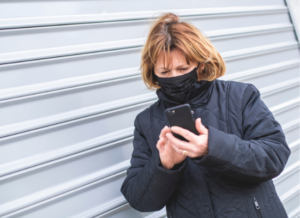 However, the situation in some parts of Sub-Saharan Africa, including Nigeria, has been quite different, where politicians have been the first to speak out about COVID-19.
"When the time came for pandemic's response, panels established at national levels, including expert committees, were mostly loaded with politicians, people who don't really know much about what was going on," Akin Jimoh, one of the panelists and a science journalist from Nigeria who is also editor of Nature Africa, told webinar attendees.
While most countries in Sub-Saharan Africa and in the Middle East share similar logistical challenges, as well as vaccine storage issues, the importance of combating COVID-19 misinformation is also key for the successful deployment of vaccines.
"We can't shy away from our responsibilities to address the key issues, and as science journalists we are the elites of journalism when it comes to reporting with accuracy on COVID-19 vaccines," Jimoh said.
Amy Maxmen, another panelist and senior science reporter for Nature based in the U.S., revealed that the U.S. has some special problems in the efforts to get everyone vaccinated.  One of those problems, she said, is political divisiveness and the ideology that can bleed into being against anything the establishment says. Apart from the fact that there's a real loss of trust in the establishment, she also pointed out that states have a lot of power in the country.
Asked why having great access to vaccines appears not to have made that much of a difference in the U.S, Maxmen explained that sufficient supply doesn't automatically translate to vaccination for everyone.
"You need the supply, you need the supply chains, the distribution has to be good," she said. "It's not simple to get vaccines everywhere; that's costly and it's a lot of logistical planning and a lot of people, and there's a communication piece of it, so it's sort of all three things."
Accountability
While it is the responsibility of governments to ensure the distribution of vaccines and information so people get vaccinated, all panelists are convinced that efforts to enhance public trust on this matter are important. Public authorities and the scientific community need to communicate and offer transparency on their handling of the COVID-19 pandemic.
"When you hold the government accountable, you have to also hold the scientific community accountable," Jimoh said, referring to the current situation in major parts across Sub-Saharan Africa.
Whereas it is the responsibility of science journalists to ensure that the kind of information they relay is authentic and relevant to the life of the community, Jimoh stressed that accountability cuts across where the government should lead, and journalists need to follow in the right direction.
Commenting on these efforts in COVID-19 vaccination rollout, Margaret Harris from the WHO explained that people most at risk of infection and COVID-19-related death, as well as top priority groups such as health workers, have been assisted first because they are the most exposed.
But, before wide-scale vaccination, most of the panelists insisted on the need to have logistics in place.
"Preparation is important at every stage, not just the vaccine, but the system that we have," Jimoh said. Yahia noted that the media have a key role to play in increasing COVID-19 vaccine confidence and combating misinformation.
As the COVID-19 vaccine rollout advances globally, Michaud noted that vaccine hesitancy and the spread of misinformation are still key barriers to vaccine uptake.
"The challenge is more complex because we have to pay attention to the distribution side," he said. "We have to combat hesitancy and misinformation."